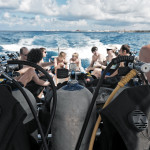 The sun is out and summer is on its way. Do you want to be stuck in a boring office working 9-5 this summer, or do you want to spend it out in the ocean diving?
Making the most of your free time before the serious business of finding a "real job".If you're at Uni & are looking to step into something interesting this summer, why not join us in one of our Summer School programmes here at Dive HQ Westhaven in Auckland. You can continue to learn, and also discover and explore the beautiful deep blue of New Zealand diving this summer!
Our NZQA approved summer school PADI scuba courses comprises of 2 full time options. Depending on your level of diving the options are:
The National Certificate in foundation (beginner to PADI rescue diver) or the National Certificate in Leadership (PADI rescue diver to PADI divemaster).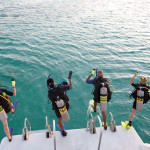 The National Certificate in foundation
This course is a 16 week course, that takes you from beginner through to rescue. Because all our courses at Dive HQ Westhaven are PADI courses, these internationally recognised certifications allow you to dive anywhere in the world & know that you have had the support of a respectable, trusted and well known professional level of training organisation.
No previous experience is required and with our expert instructors and enduring conditions, you can be reassured that on certification you will be a confident diver, with a minimum of 40 logged dives, under your belt you will be a natural, in the water!
If you've already been diving and gained PADI open water diver or PADI advanced certification, we can tailor a programme based on your availability and experience.
The National Certificate in Leadership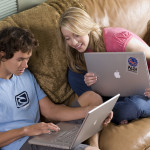 This course is a 16 week course which takes you from PADI rescue diver  to a PADI divemaster certification. Of course, not only will you be working with real students to gain experience and understanding of the Divemaster role, you will also have real world experience in the diving industry. The National Certificate in Leadership prepares you for the next level of training and the first step in the professional level of development
Part time options are also available in both the National Certificate in Foundation and Leadership programmes, so enquire online or instore today to make this programme work for you!
You are also able to continue your Studylink allowance whilst you study with the summer school programme.
Click through to Find out more about the courses on offer or give us a call on 09 307 3590 or text "SS" to 02102508990 and we will call you back. Why not call us now?