For me there's no better adrenalin rush then descending to great depths knowing you're about to see something that belongs above sea level, submerged underwater, from boats to cars and even tanks from ww2 can be found. Every time I wreck dive my heart pounds with excitement. I still remember as a PADI Advanced Openwater Diver doing my first wreck dive on the HMNZS Canterbury. This wreck dive is an ex naval ship now an artificial reef up at the Bay of Islands. I'd never been on a navy ship before yet I never thought the day I'd step foot or fin on one I'd be kitted up in full scuba gear exploring it underwater with my mates. It's something most people will never get to experience in their life.
I find wreck diving such a fun experience because not only can I see amazing colours and huge amounts of fish, but with every wreck you'll begin to realise that they all have their own special place in history and each wreck has its own amazing story. I remember diving the Rainbow Warrior for the first time.
Little did I know I was in the midst of a wreck that had been bombed by French spies in 1985 as an act to scare green peace activist, sadly claiming the life of one of the crewmen. It was quite an intense yet amazing dive which I'll never forget.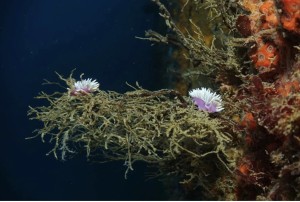 Rainbow Warrior photo by @adventuresofcourteney
 Wreck diving is for everyone! If you're a PADI Open Water Diver and really want to get amongst the wreck diving scene, I encourage you to get out there and sign yourself up to get your PADI Wreck Diving Specialty. It'll take your skills as a scuba diver to the next level, not only that but I guarantee it'll change the way you see the ocean forever.
If you are interested in Wreck Diving with us email us at info@divehqwesthaven.co.nz Or if you are interested in becoming a Professional Instructor check out Become an Instructor!